Barcelona's Museu Picasso, a Zinkdo success story: digital growth and the achievement of communication goals
The Museu Picasso of Barcelona is one of the clients with whom we have had the longest and closest relationship in the history of Zinkdo, and is one of the best representatives of our mission to support cultural management.
It has been almost six years of joint work that has allowed us to draw up a content strategy for their social media, adapted to the circumstances of each moment, to boost their digital profiles, to help them dynamise their activities and bring the institution closer to the local world. For Zinkdo it has been a fun challenge to manage an account of this magnitude, which has provided us with invaluable experience. We'd like to take a look back at the journey. Care to join us?
Initial assessment and online marketing strategy for the Museu Picasso
Our first moment collaborating with the Museu Picasso took place at the end of 2015, when we carried out a diagnostic of its digital channels. The Museum was aware that its presence on social media could be improved, as due to a lack of time and resources they could not manage them with the dedication they needed. Zinkdo's diagnostic served to put in order everything that needed to be fixed and to lay the foundation of an online communication strategy that we would develop later on.
Among the shortcomings we detected in our analysis was the absence of unified criteria for the presentation of social profiles, such as biographies, avatars and header images. Nor did we find clear and differentiated editorial lines that would provide an outlet for the content that the Museum wanted to convey to its followers, nor what role each platform should assume, i.e. what communication objectives each should follow. In addition, we found that there was little engagement with feedback received - which was already quite high - and that this meant missing opportunities to take advantage of visitor interaction and to grow the digital community.
Once these points for improvement were detected, Zinkdo proposed a series of strategic actions ordered according to their level of urgency and ease of implementation. In other words, we didn't just point out what was wrong, but we studied how to fix it, and how to take advantage of the Museum's online resources. Once the digital strategy was agreed upon between the two parties, we begun and have had the pleasure of putting it into practice over the past six years.
Seeking a target audience: bringing the Museu Picasso closer to the local world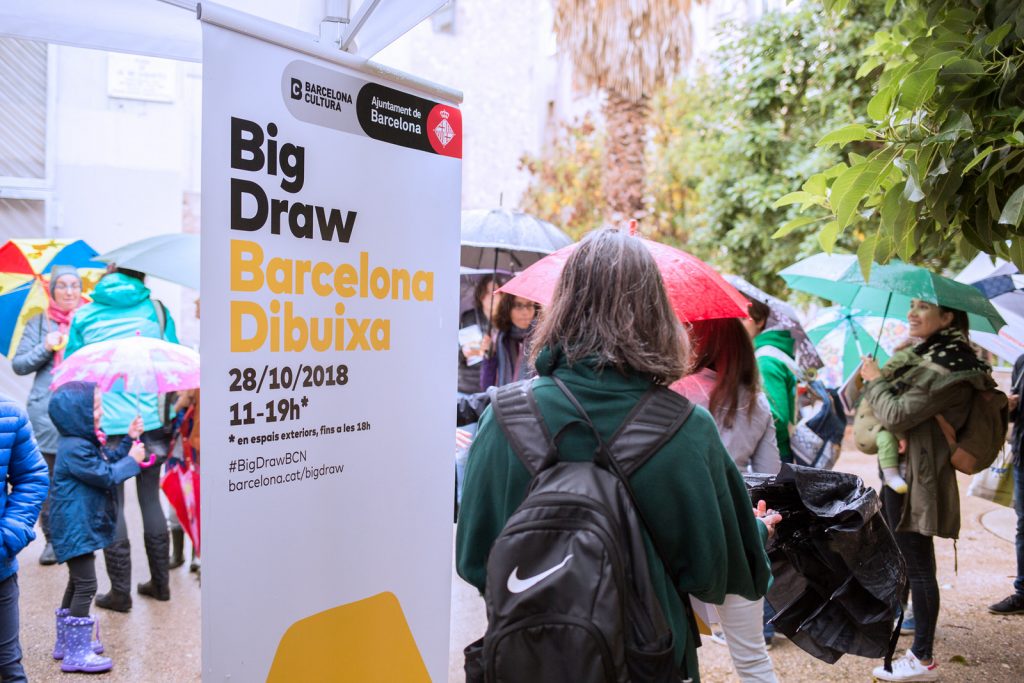 One of the editorial lines we opted for from the outset was to explain the story of Picasso and Barcelona, why there is a museum dedicated to this world-class artist in the Ciutat Vella district. We suggested making use of his catalogue of works, highlighting many that were perhaps less known but that could appeal to local visitors who probably thought that the Museum was just for tourists. Little by little, we managed to increase interactions involving local followers on social media.
Closely linked to this action, we have taken great care to highlight the Museum's relationship with the neighbourhood, reserving space in the profiles to publicise its activities with schools, organisations and cultural associations in the surrounding area. And we have also managed the digital dissemination of Barcelona Dibuixa, a great drawing festival promoted by the Education Department of the Museu Picasso that has been held every October for more than ten years. All with the same objective: to explain what the Museum does to energise and revitalise the surrounding neighbourhoods, and to be perceived as an identity value by the neighbourhood.
The power of Instagram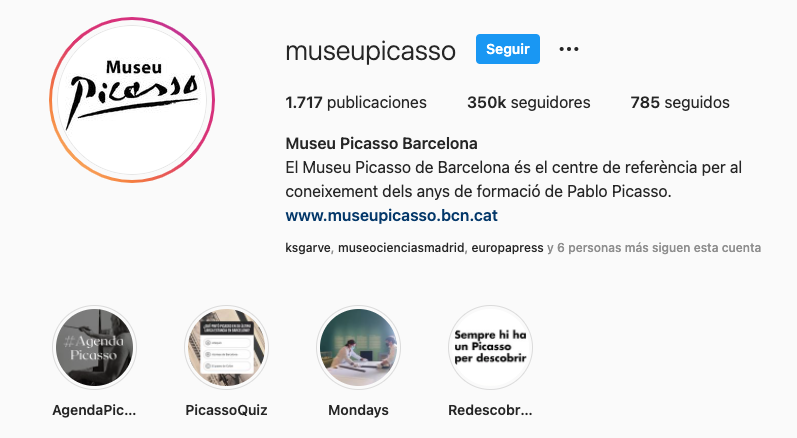 However, we must not forget that the Museum's main source of funding is ticket sales and that this means having a very strong presence on digital channels. Therefore, in addition to the qualitative objective, we also had a quantitative objective: to achieve significant growth in the number of followers on social media. And we can say that we have done just that.
The paradigmatic case is Instagram. When we started our journey with the Museum, this platform was not being used and we had to launch it from scratch. Six years later, the Museu Picasso's Instagram account has over 350,000 followers, making it the most followed art museum in Catalonia and the fourth in Spain, behind only the Museo del Prado, the Guggenheim in Bilbao and the Reina Sofía. A success that can be explained not only by the power of sharing works as brilliant as those of Picasso, but also by the constancy of the publications, the writing of interesting copy, and the monitoring of interactions.
This large volume of followers on Instagram - but also on Twitter, with almost 70,000, and Facebook, with 250,000 - has been key to turning social channels into a window for information on ticket sales and everything you need to plan a visit: opening times, audio guides, guided tours, changes in the location of works, exhibition content, etc.
Meaningful videos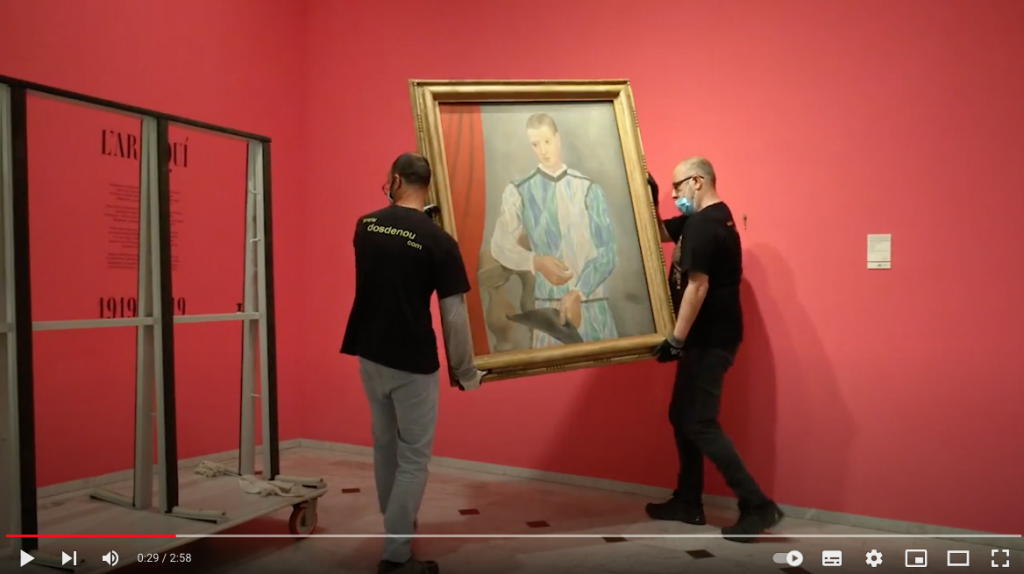 Two years ago, when we renewed the bid to manage the Museu Picasso's social media, we proposed an increase in video content, following the trend that has consolidated this format as a favourite for many users. For this task we have counted on the collaboration of the production company Setzenou, which has been in charge of recording the images and editing.
Making quality videos involves a large investment not only in production, but also in management time, and that's why we had to plan very well what we would use them for. As the decision coincided with the arrival of the Covid-19 pandemic, we agreed that videos should serve to open the doors of the Museum from the inside, explaining who is behind each department and putting a face to those responsible for archives, security, exhibitions, activities, conservation and other departments.
These videos, written and scripted by Zinkdo, have served to show the Museum's team to their social media followers, highlighting their work. You can find them in this playlist on YouTube under the title "La Voz del Museu".
Online reputation of the Museu Picasso and its director, Emmanuel Guigon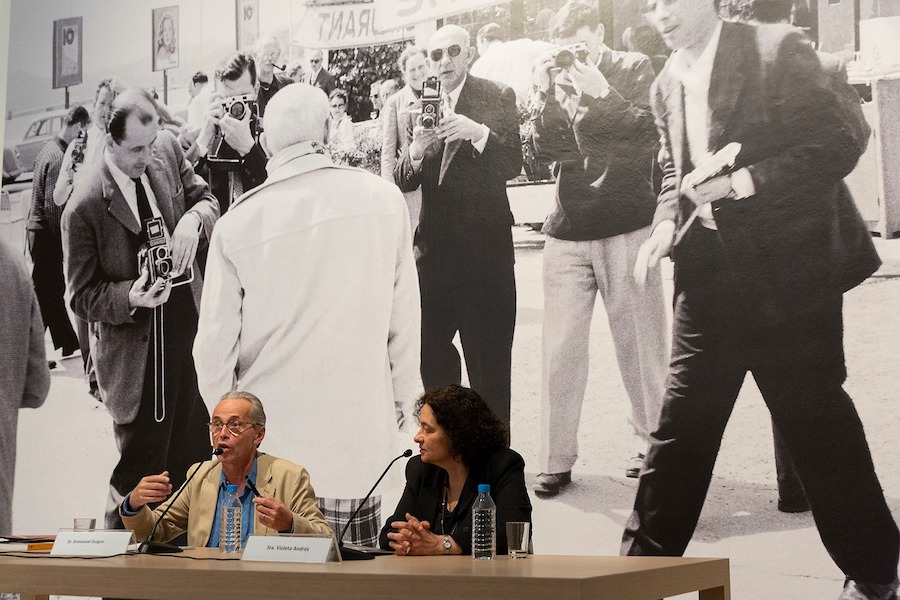 Finally, another function that we have honed over the years, linked to the work of Community Management, has been the reputation management of the Museu Picasso and its director, Emmanuel Guigon.
As the Museum - at least until the pandemic - received thousands of visitors a day, we had to check very frequently the reviews they left on platforms such as Facebook, TripAdvisor and Google My Business. Monitoring these comments allowed us to capture visitor feedback and pass it on to the Museum team, especially when it came to criticism, in order to resolve negative feedback in the most appropriate and coordinated way.
In addition, for much of these six years we have been responsible for managing the digital reputation of the director of the Museu Picasso, Emmanuel Guigon. He is a well-known figure in the museum field, so it was important for him to have an updated Wikipedia page, a LinkedIn profile and a Facebook page where he could share his own content, not necessarily the same as the Museu's, but more corporate or institutional. Obviously, this was also a task to be coordinated with the communications team.
"My daily agenda is full of very varied topics, and world news concerning Picasso is constant. I have felt very much accompanied by everyone at Zinkdo, who have understood what digital presence I have needed in recent years. Good luck on your next adventure".

Emmanuel Guigon, Museu Picasso Director in Barcelona
A close and rewarding relationship
In short, our collaboration with the Museu Picasso de Barcelona showcases most of Zinkdo's areas of action: digital strategy, community management, management of social media ad campaigns, Online Reputation Management, measuring results and even writing articles for its blog during one year. A relationship that, as we said at the beginning of this post, has been very close and rewarding.
"Of the joint work we have done with Zinkdo I value, above all, having a community management team that understands breaking news and the Museum's need to have different communicative messages for our digital audience. I don't want to forget to say that their accompaniment at the moment of greatest fragility of the Museum in recent years, that of the closure by Covid-19, was constant, supportive and effective. Zinkdo leaves a strong digital memory in the Museum".

Maria Choya, Head of Communications at the Museu Picasso in Barcelona
It has been a privilege for us to have earned the trust of the Museum and its communication managers. See you soon!