Cultural management and social media: online marketing strategies for cultural organisations and projects
by
Víctor Guerrero
·
4 minute read
Developing an online marketing strategy is key in cultural management. No matter how interesting the proposal is, no matter how elaborate or high-quality, its success will depend in part on an attractive campaign and on finding a target audience that consumes, recommends or shares it.
This is essential, among other reasons, because the cultural sector is one of the sectors that has suffered most from episodes of economic crisis such as the one due to the COVID-19 pandemic. As of such, any investment in cultural management must involve analysing the viability of the project, outlining a content strategy, carrying it out with the utmost professionalism and measuring results.
Cultural management and social media: the Zinkdo method
For more than seven years, we have been trusted by several cultural management entities to manage their online communication. In all cases we have applied the Zinkdo philosophy: thinking about the client's needs and objectives in order to develop an effective strategy (Zink), and implement it through specific digital actions (Do).
Here are some success stories of clients and cultural companies we have worked with or continue to work with today.
Museu Picasso Barcelona
The Museu Picasso was the first in the world dedicated exclusively to Pablo Picasso, one of the most influential artists of the 20th century, who was personally involved in its opening in 1963. It is the cultural centre with the greatest number of works from Picasso's childhood and adolescence, as well as the "Las Meninas" series, which includes 45 paintings that reinterpret the work of Diego Velázquez.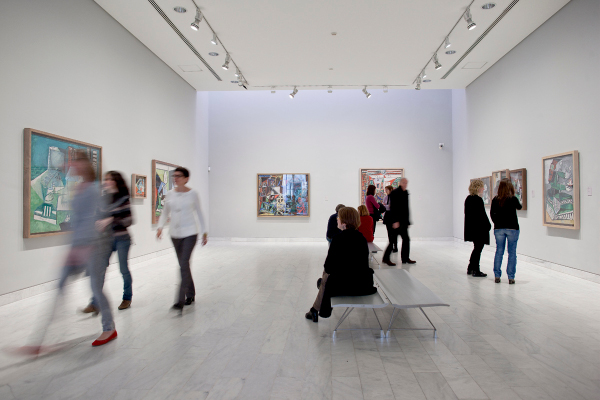 We started collaborating with the Museu Picasso in 2016 and continue to do so today. Most of its visitors are tourists attracted by the name of the genius, but from the beginning we felt the need to generate online communication that would highlight the great value of the collection and its links with Barcelona, the city where Picasso trained as an artist, and with which he maintained family and professional ties throughout his life. It is also very important for the Museum to be a cultural institution rooted in the neighbourhood and for this reason it organises many activities with residents in mind.
Therefore, the first thing we did was to define a content strategy on social media that would serve to disseminate the museum's collection, the temporary exhibitions and the life of Picasso, but always with an eye on Barcelona and with two clear objectives: to explain to tourists why there is a museum dedicated to Picasso in this city, and to attract a local public that, in many cases, was unaware of this link.
Thus, through social media we have publicised activities that reinforce the museum's commitment to generating social and cultural value for the city, such as the organisation of the Barcelona Dibuixa festival in autumn, dynamic visits for pupils of all ages, teacher training and collaboration with other cultural organisations such as the Liceu de Barcelona.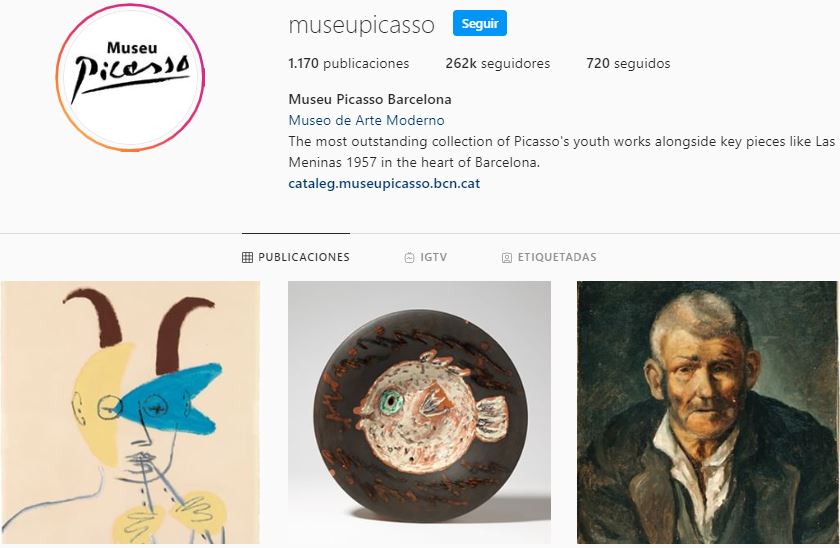 The application of this strategy has made the Museu Picasso's social media grow in quantity and quality year after year: all of them have gained in followers and interactions. The clearest example is their Instagram account, that we opened from scratch and which, four years later, is the fourth in terms of followers among all the museums in Spain (more than 260,000) and the sixth in terms of interactions, according to a Epsilon Technologies study.
This success is based not only on the undeniable quality of the content we share, but also on professional communication, with a language suitable for occasional visitors and culture enthusiasts, using the three official languages of the museum (Catalan, Spanish and English) and incorporating new actions knowing their effectiveness, such as the live broadcasting of events or directly questioning the user.
ArticketBCN: Barcelona Museum Pass
ArticketBCN is a passport that includes tickets to the six most important art museums in Barcelona: Museu Picasso, MACBA, MNAC, Fundació Joan Miró, Fundació Tàpies and CCCB. It is a service aimed at tourists visiting the city that allows them to save money and avoid queues.
At the end of 2018 we developed a communication strategy for ArticketBCN that consisted of a diagnostic of its social media and establishing an editorial calendar that balanced both the presence of museums and informing tourists of the advantages of the service.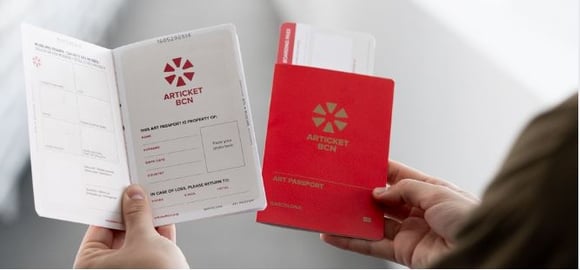 Since then we have been producing monthly reports with the most important indicators for each platform, in which we make recommendations to optimise results, acting as consultants for the person in charge of community management.
Their results improved significantly once implementing the strategy: six months later, organic reach multiplied by 5, interactions multiplied by 20 and the average interaction rate increased by 2.20%. This numbers grew with the creation and management of Facebook Ad campaigns before holiday periods such as Easter or the Second Easter.
MACBA – Museu d'Art Contemporani de Barcelona (Barcelona Museum of Contemporary Art)

MACBA is the most important contemporary art museum in Barcelona. Founded in 1995, it has a collection of more than 5,500 works from the second half of the 20th century to the present day.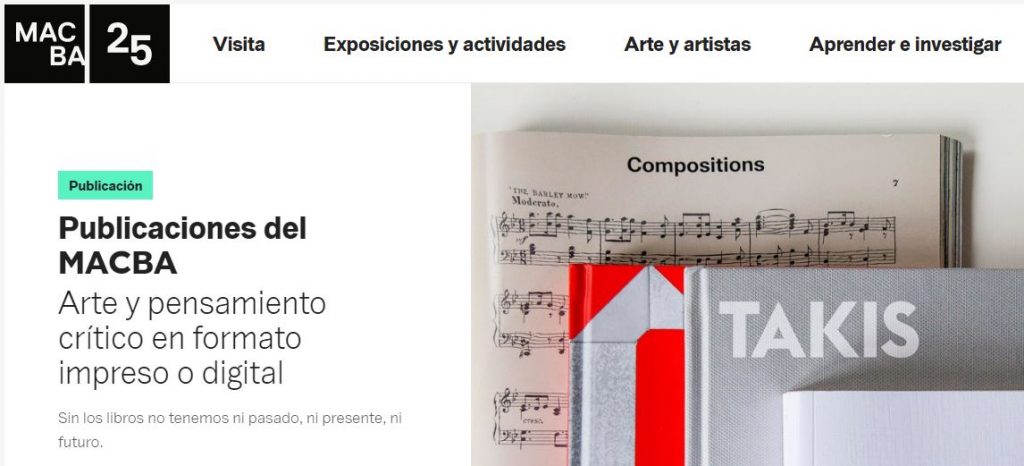 In 2016 and 2017 we collaborated with MACBA on several actions in response to its online communication needs. For example, we developed a specific content strategy for Twitter, established a protocol for interactions and planned and managed campaigns to attract followers that made the channel grow, through both organic actions and Twitter Ads. To bring their temporary exhibitions closer to the public, we encouraged the organisation to present one of them on Periscope, and the experience was of great satisfaction: much of the credit must go to the curator of that exhibition.
Another service we provided to MACBA was monitoring, which consisted of actively listening to online media to find out how users perceived their brand or content related to it. We produced two reports that allowed us to measure positive, negative and neutral mentions, and from this we drew up recommendations to improve the museum's online communication policy and general activity.
Fundació Catalunya La Pedrera Foundation
As is often the case, the Fundació is a mother brand on which a myriad of different brands depend. Each of these brands managed their presence on social media to the best of their ability, and the Fundació relied on us to assess their global presence online, to train the team of communities once the guidelines for improvement had been outlined, and to establish common points that were aligned in favour of a coherent strategy.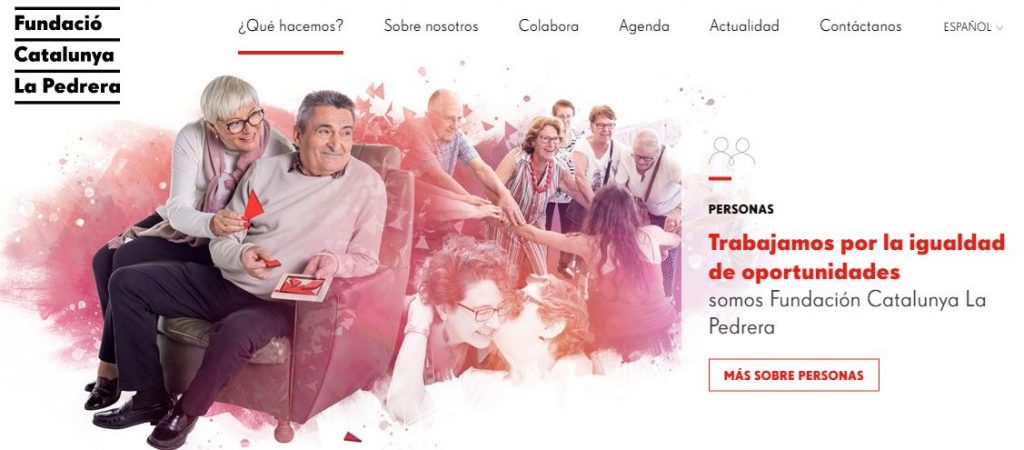 To ensure that the benefits of this effort were felt, we supported their team for awhile, advising them, suggesting techniques and types of content that would allow them to continue on their own with more ease some time later.
Specialists in cultural management and dissemination of culture in social media
As you can see, at Zinkdo we are specialists in disseminating culture, in various fields and with cultural management clients of all sizes. If you have a cultural project at hand or you manage the online communication of any entity and need advice, feel free to contact us. We'll be happy to design and manage the most suitable plan for your needs.