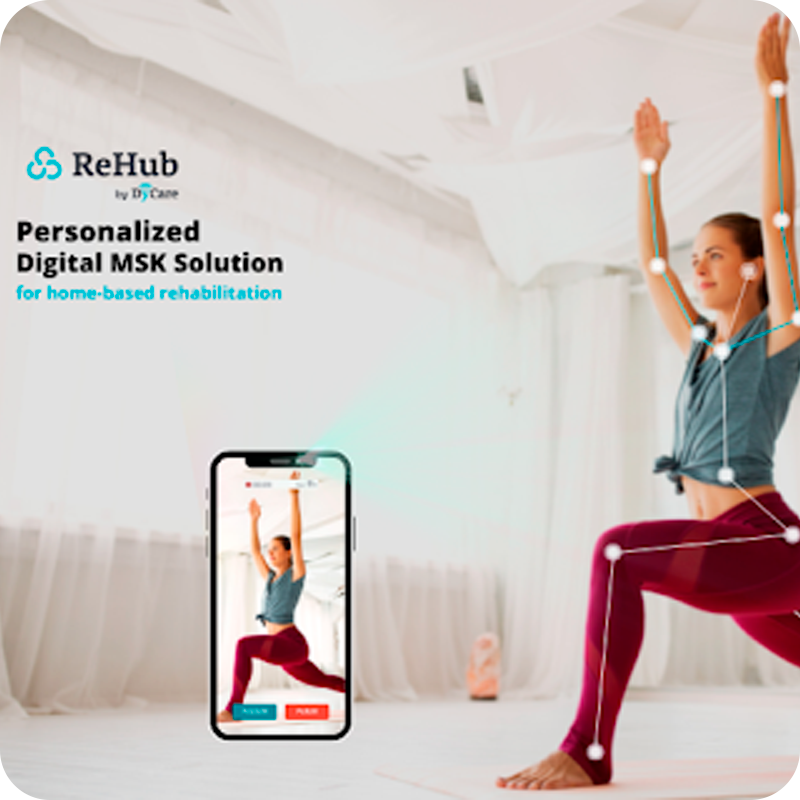 Improving Dycare's online presence
DyCare is an eHealth startup focused on developing wearable digital rehabilitation solutions for physiotherapy patients.

To improve its online presence, we implemented a content marketing strategy that included the definition of a calendar and editorial lines, the creation of content adapted to each audience and social network, as well as informative posts for the blog.

In addition, we carried out a new web architecture and optimized the content to improve its positioning in search engines through SEO techniques. Finally, we create Social Ads campaigns to promote your brand and increase your reach on social networks.
Reaching new B2B targets with community management
The challenge
Dycare faced the challenge of creating and executing a strategy to position DyCare and its products in the digital environment, reaching new professional B2B targets through social media.

To address this challenge, in collaboration with DyCare, we developed a community management strategy that improved the visibility and online presence of the startup and its telerehabilitation solutions.
The solution
We improved the visibility and online presence of DyCare and its innovative telerehabilitation solutions with credible and rigorous content, reaching not only a highly specialized audience but also investors, which are key to the growth and consolidation of a start-up.

We implemented weekly planning and publication of content to disseminate the features, innovations and news of its solutions on Twitter, LinkedIn and Facebook, aiming to reach new professional B2B targets through social networks and community management.
Tell us what you need
We put at your service more than 10 years of experience in digital media.